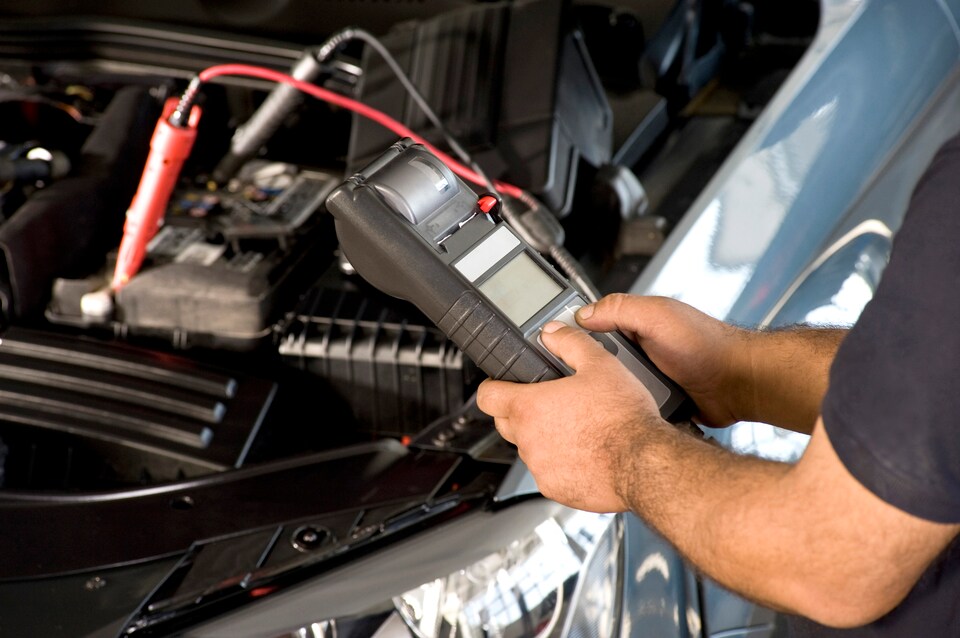 ​
Winter can get particularly vicious here in the Northampton area, so it's important to provide your vehicle with the Ford service it needs to help you enjoy a safer, smoother drive around town and an easier transition into spring. Fortunately, we have plenty of experience when it comes to dealing with brutal winters, so we know what it takes to prepare your vehicle for winter's nastiest challenges.
Winter Service Tips
Sticking to your car's routine maintenance schedule does wonders with regards to helping your vehicle perform at its best, but with winter in the Holyoke area being as rough as it is, properly winterizing your vehicle is crucial if you want to avoid trouble in inclement weather.
Here are a few of our top winter service tips for drivers near Easthampton:
Battery Check
Be sure to bring your car in for a battery test before winter starts to get especially rough. Frigid temperatures can make it more difficult for your battery to function properly, so if it's already weak, the cold weather could sap the last of its strength and leave you stranded with a car that won't start. Contact us to schedule a battery check or replacement.
Tires
If your tires don't have adequate tread to gain traction, then they pose a massive safety hazard. Check your tires to make sure they have plenty of tread depth left and get in touch with us about buying a new set if they're too worn. While you're checking your tire tread depth, check your tire pressure to make sure your tires have enough air.
Windshield Wipers
Sadly, wiper blades don't last forever. Between exposure to the elements and the passage of time, your wiper blades can degrade and lose their efficacy, which is a problem if you find yourself in a storm near South Hadley with no way to clear your windshield. Replace your wiper blades if need be and make sure you always have plenty of washer fluid.
Schedule service today to prepare your vehicle for winter and don't forget to explore our service specials for ways to save on winter service near Amherst!