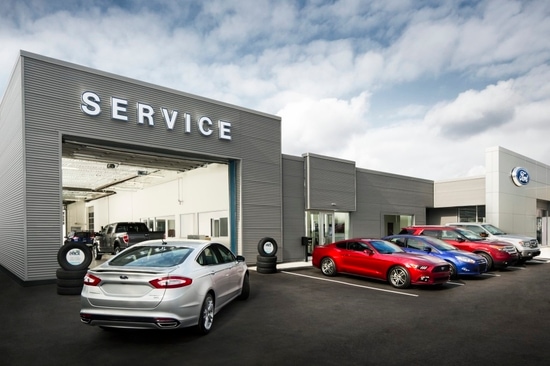 ?
Part of owning and driving a car is knowing when and how to take care of it. Much like a child, your car needs constant care and compassion to help it flourish and excel as a leader amongst its peers. Here at Ford of Northampton, our certified team of service experts goes the extra mile to help fix and repair your car. But it's time that we share some of our knowledge and insight with you! Addressing potential problems before they erupt into causing irreparable damage is an art form, but nevertheless, one you can begin to learn and understand even if you know nothing about cars.
Basic Service Solutions
The everyday driver needs to be aware of what problems are most likely to occur with your vehicle, and then, subsequently, know how to fix them. A good starting point to check for any anomalies affecting your vehicle is by looking at the dashboard. Here is where you'll traditionally see some form of warning light or signal that something might be wrong. For example, if you're due for an oil change, your oil light will pop up, or if your tire pressure is low, newer cars will display an alert indicating your tires need more air. Whatever the case may be, any time you notice an illuminated ping on your dashboard that you don't normally see, consult your owner's manual to help diagnose the problem.
Preventative maintenance is said to increase the lifespan of any vehicle by a great deal, and at Ford of Northampton, we're firm believers of that. Things like getting routine oil changes, rotating your tires, refilling fluids under the hood, and securing your battery are all simple tasks that have significant implications. Refer to your owner's manual or watch an instructional video online to help you understand the basic service needs of your particular car, so that way, the next time something happens, you're prepared. Worst case scenario, our professional service team is only one phone call away.
Committed to Serving You
Ford of Northampton is committed to serving you and the community by taking your calls when you need help. If ever there's something you're intimidated by, or even if you just have a question, please schedule a service appointment with our auto repair team or give us a call right away. Offering customers with genuine Ford replacement parts and accessories, Ford of Northampton has got you covered no matter what you need. Please call, click, or visit us in person to learn more!